A few people are asking where is Majesty, howcome everywhere is running out of stock?
Well, Majesty is actually out of stock. We ran out during the May sales, and it is still not reprinted yet.
We have been holding off on the reprint, as we are working heavily on updating it. The first version of Majesty is a little dated now, it uses some old libraries (we were using SDL 1.2.5, which is just a little out of date!), and it uses some systems we have since stopped using (such as the old static/dynamic release system to satisfy the LGPL).
We are also removing the old OpenPlay library used for multiplayer games up to now, and replacing it with Grapple, and integrating it with the PenguinPlay server for lobby and scoring systems (as you can see below).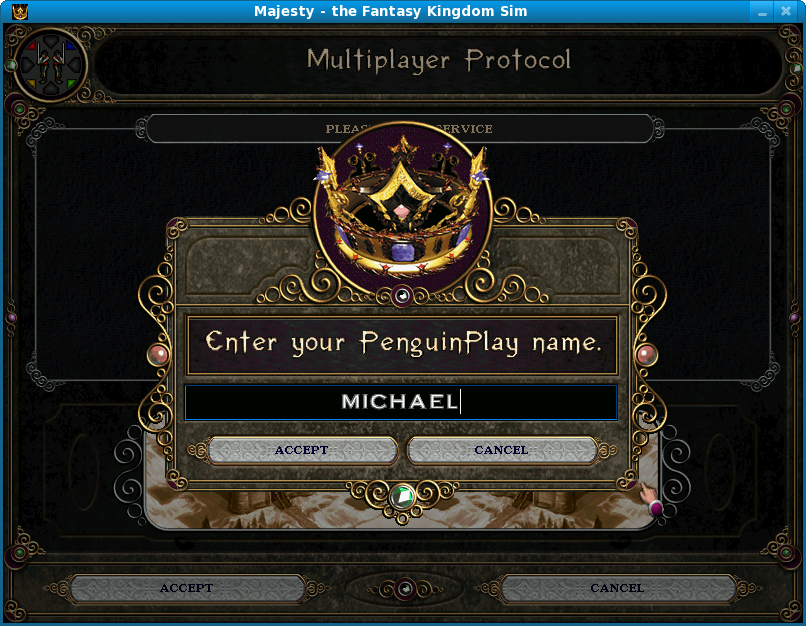 This does mean network compatibility between versions will be lost, but it means that you now get all the advantages of PenguinPlay, and Grapple, which is a more advanced networking system than OpenPlay. Saved game compatibility will not be lost, luckily!
Unfortunately this all takes time, and we were not expecting to sell out so soon. We sold more Majesty than we were expecting to in the sale, and so we were out in our time estimates by a few months, as to how long the remaining stock would last. The updates were about half way through when the stock finally ran out, and not in any position where we could simply release a new version.
Luckily the changes are almost finished…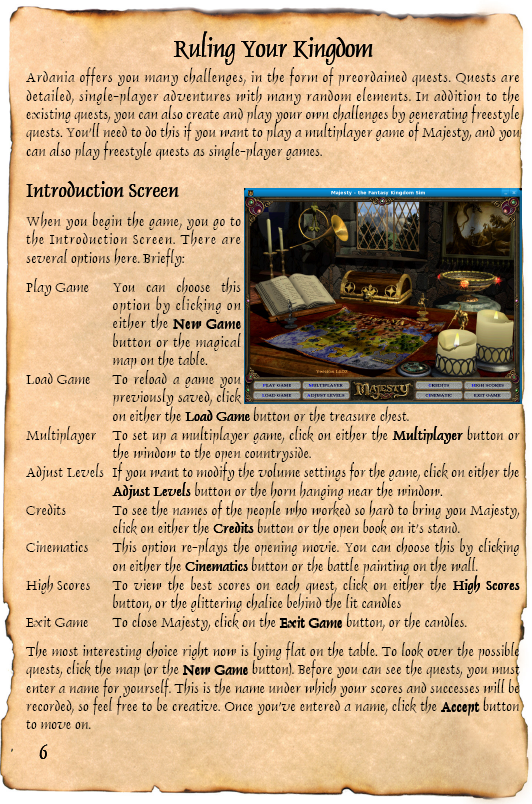 So, in a few more weeks, you can expect that new Majesty will be coming your way! If you don't have it already, you probably should get it. If you already have it, well, the new version also has a colour manual instead of the old black and white one, uses the new setup tool, and the disc looks better.
I know some people may ask, why didn't we make the colour manual and better layouts before? Well back when Majesty was first printed back in 2003, the cost of colour manuals was so high that it was just not possible. Now, colour manuals are much more affordable. As for the rest, well, LGP was just learning its trade back then, and now, we know what we are doing and can do a better job!
So, new player or old, whether you buy the new version, or just patch your existing disc, I hope you enjoy the new version of Majesty. All in all, it is a new lease of life for one of our most popular games!
Tags: Grapple, LGPL, majesty, openplay, PenguinPlay