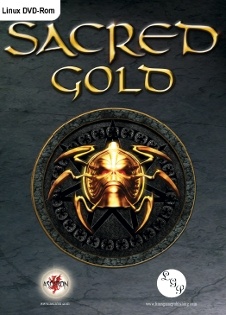 It took a little longer than we had expected, but we can finally announce that Sacred Gold has been sent to the production company, and we expect it to be ready to ship in 2-3 weeks.
We expected to have had it ready weeks ago, but some last minute issues caused some unexpected delays. The network layer, Grapple, had an error in how it communicated through certain types of firewalls and NAT routers, which meant that only around 30% of players would be able to access the multiplayer features of the game on the PenguinPlay servers.
But that is all past us now, and the game is in production! The game also has a nice new large map insert being produced with the game, just as a small bonus extra! We are also working on the finalising of the demo, which we hope to have available before stock of the game arrives, so you can try it out before buying.
Tags: gold, Grapple, new release, PenguinPlay, RPG, sacred